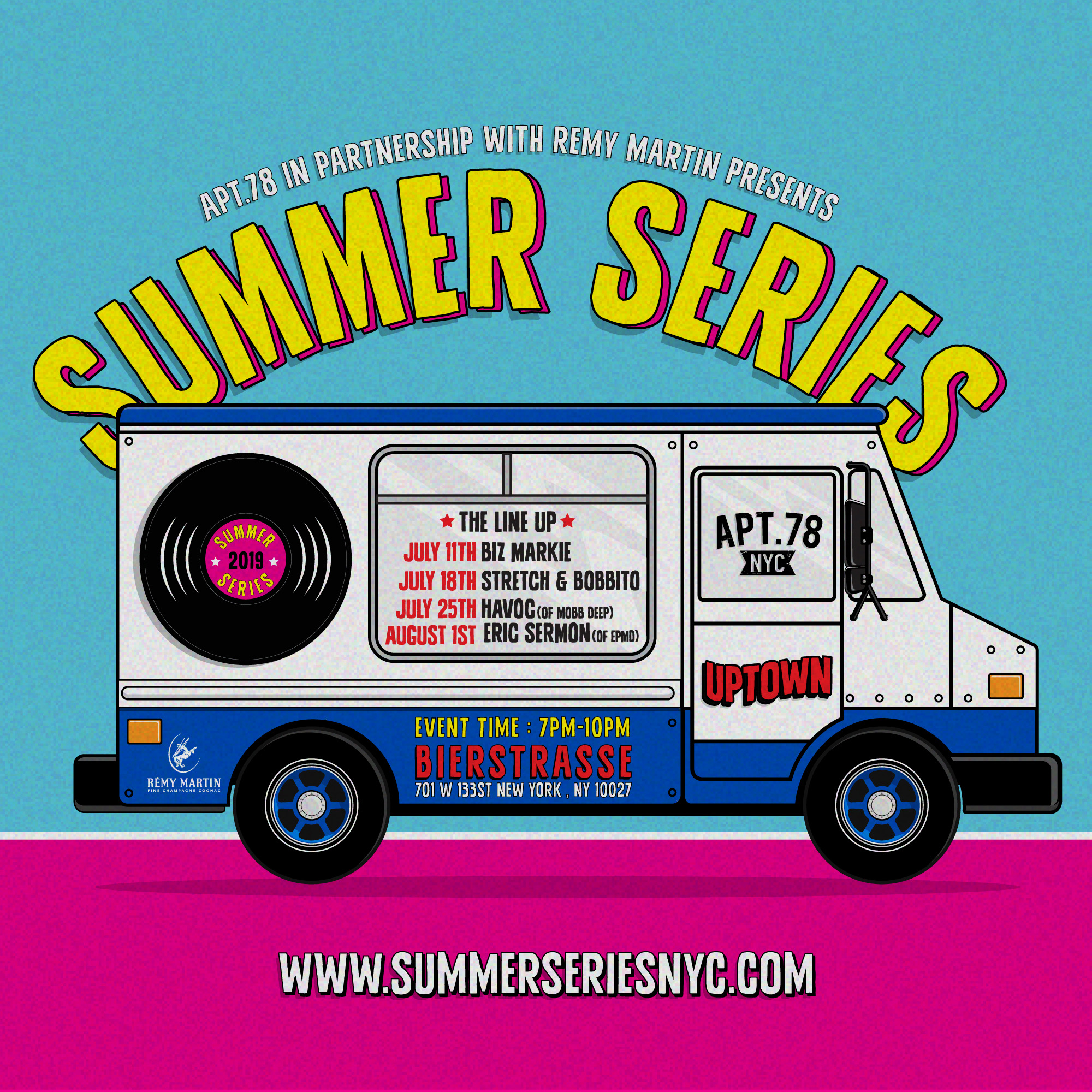 MOre than just the music.
From 2011-15, Jose Morales produced a series of events called the Summer Series. It was his way of continuing to diversify and rejuvenate the music scene in New York City by hosting some of the most legendary events in Washington Heights.
Each Thursday night the cozy Apt.78 venue became a packed house. Every week was standing room only. With over 200 attendees packed into the space while a line of dozens of people gathered outside the door waiting to get in. The 2011-2015 Summer Series attracted more than 10,000 attendees
Previous DJs QTip, D-NICE, Talib Kweli, Just Blaze, Pete Rock, Questlove, Bobbito Garcia, Stretch Armstrong, Clark Kent, Mister Cee, Statik Selektah, MOS, Scram Jones, Rich Medina, Nicole of Nina Sky, Kid Capri, DJ Premier, Mannie Fresh, Biz Markie, Todd Terry, and Tony Touch,etc.
after A successful 2018 summer series, with Guest dj's KID CAPRI, RICH MEDINA, DJ ENUFF, STATIC SELEKTAH,we have decided to return in 2019.
The event will be hosted at Harlem's only outdoor Beer Garden BIERSTRASSE located in HARLEM, NY. from july 11th and every thursday till august 1st from 7pm -10pm. in partnership w/ remy martin 1738..
Opening Set 7pm-9pm : DANA LU
Closing Set 9pm-11pm : BIZ MARKIE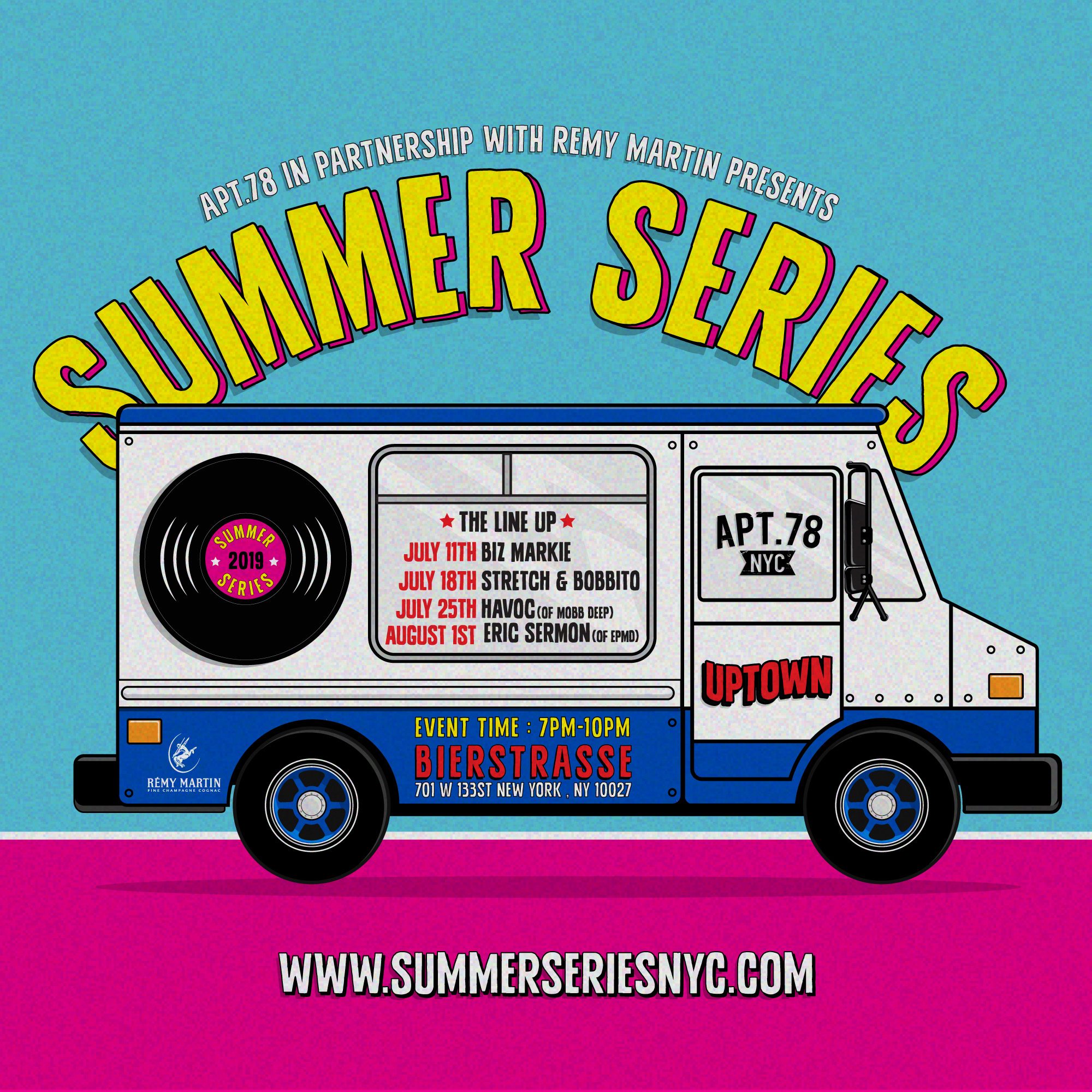 Opening Set 7pm-9pm : DJ JAMESY
Closing Set 9pm-11pm : STRETCH & BOBBITO
Opening Set 7pm-9pm : YOO Q
Closing Set 9pm-11pm : HAVOC OF MOBB DEEP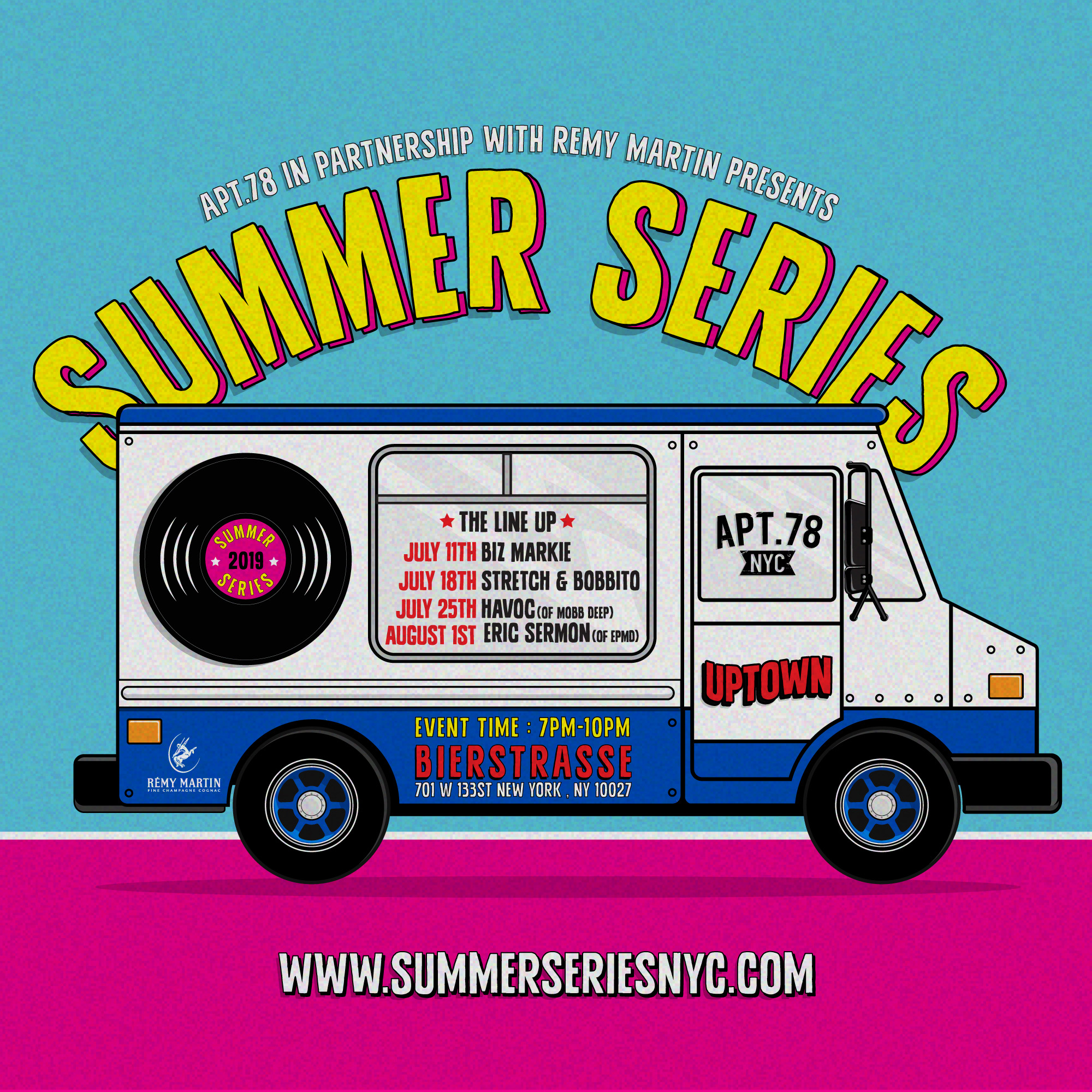 Opening Set 7pm-9pm : IGNISHUN
Closing Set 9pm-11pm : ERICK SERMON OF EPMD